Home Lighting in Birmingham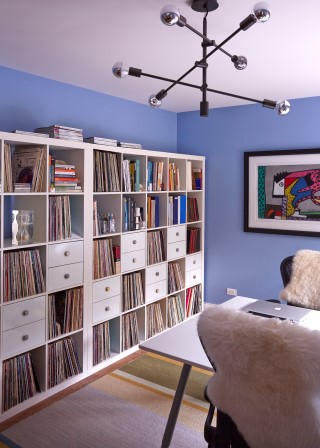 Select home lighting in Birmingham to create the mood in a room. Use lighting fixtures to brighten high-visibility spaces like the kitchen or softly illuminate a bedroom. Find what you need for indoor and outside lighting in the showroom at ProSource of Birmingham. Not only do we offer a bountiful selection, we provide our customers with affordable pricing.
Lighting Fixtures at Affordable Prices
Choosing the best lighting fixtures for a home build or remodel can be challenging. That is why we provide attentive customer service. You are assigned a designated account manager, who answers all your questions and shares his or her extensive product knowledge with you. Together, you discover exactly what you need at the lowest prices.
Outside Lighting for Beauty & Safety
Illumination outside a house is as essential as lights within. Lights help navigate the darkness, whether going from the driveway to the house or walking around the backyard. Outdoor lighting is the key to protecting property. Well-placed lights are as strong a deterrent as fences. Another use for outdoor lighting is to highlight special features in a yard, such as a pool, waterfall, or patio.
Ample Bathroom Lighting Required for Grooming
Bright lights in the bathroom are necessary for grooming and safety. To do your hair and makeup, you must clearly see the smallest details. Shaving requires plenty of light so that you do not miss a spot or cut yourself. Ample light allows you to navigate this small space with care, especially late at night or early in the morning.
Browse through our 10,000-square-foot showroom for a plentiful selection of different brands, models, and styles of light fixtures. We have more than 40,000 different products in this space, including hundreds and hundreds of lights. Your account manager is available to show you lighting that meets your need.
Large Chandeliers at Competitive Price
Add polish and style to a room with large chandeliers. These are statement pieces that draw the eye and demand attention. Chandeliers are available in a wide range of styles from ornate to streamlined, depending on your design aesthetic. What is expensive at full retail prices is wonderfully affordable in our showroom for chandeliers at competitive prices.
Under-Cabinet Lights Put Countertops on Display
Cabinets can cast shadows on the counter space underneath. Counter that with under-cabinet lights. These lights furnished discreetly underneath kitchen cabinets so that you have a clear view of handsome countertops and the items that belong there.
In addition, we provide a selection of backlit countertops, which offer subtle and beautiful illumination. These glow softly day and night and call attention to the quality materials from which your countertops are made.
Contact us today to ensure plentiful lighting that is carefully place for your home remodeling project. We serve trade professionals and their clients in Pelham, Hoover, Birmingham, and Mountain Brook, Alabama.